While mactale.com is naturally going to be your first (and most awesomest) stop when reading Mac and App news, there are plenty of other great blogs out there. we wanted to give a shout out to a few other essential Mac and App reads to you!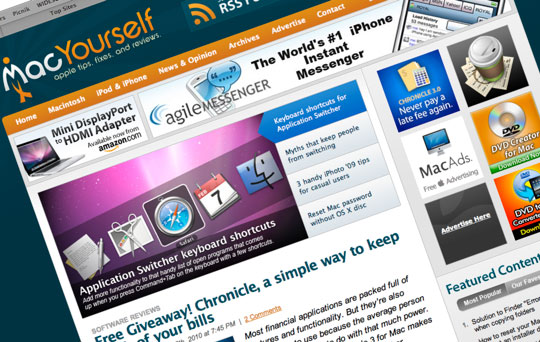 MacYourself was created by Apple enthusiasts Ant and Frankie P. who wanted to create a tips & tricks site geared towards the average or new Apple product user. "Not another site providing tips!" I hear you groan. Fear not, for this site also has articles surrounding the iPhone and iPod as well as polls for you to see the opinions of your fellow mac users.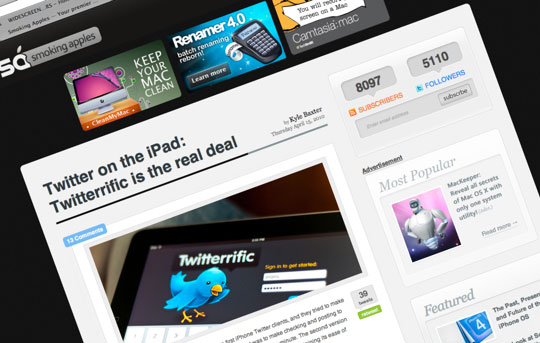 An Apple blog written and carefully curated by technology enthusiasts. Smoking Apples provieds the latest of news, in-depth reviews and critical opinions of Apple.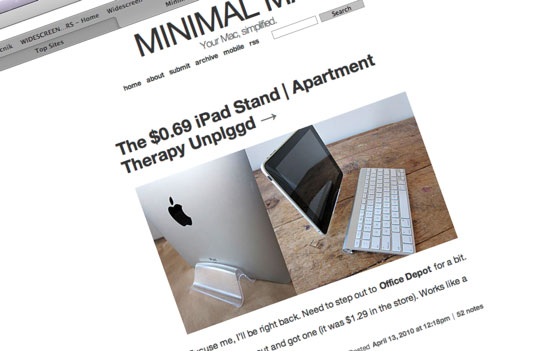 Minimal Mac is a blog by Patrick Rhone, self confessed Mac Geek and Productivity Nerd. The site covers links, quotes, photos and submissions, all pared back in true minimal stylings! A must for any Mac junkie!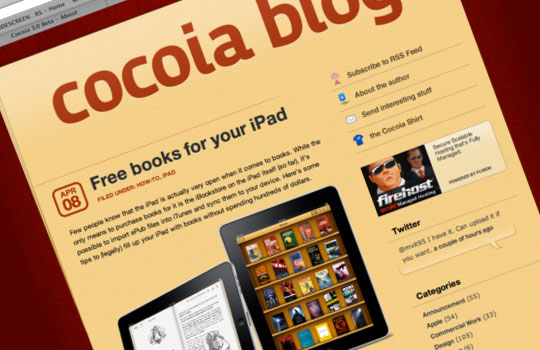 Cocoia Blog is run by a 21 year old freelance designer by the name of Sebastiaan de With. This site contains links, tutorials and heaps of other cool stuff! Feel free to check it out and have a ball!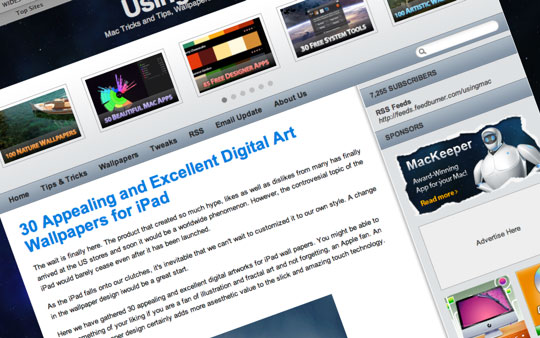 This handy little site is full of neat tricks, wallpapers and other great stuff to beautify your mac. When it comes to mac related tips, this blog is a sure fire winner!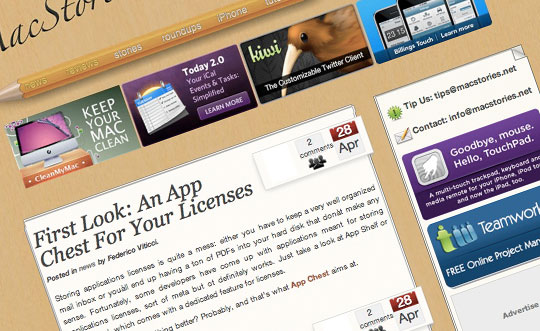 Want some good procrastination material? Get your butt over to MacStories where you can find stories, news, reviews, roundups and even tutorials for improving your mac skills. So if you're looking for a tasty read, look no further than this site.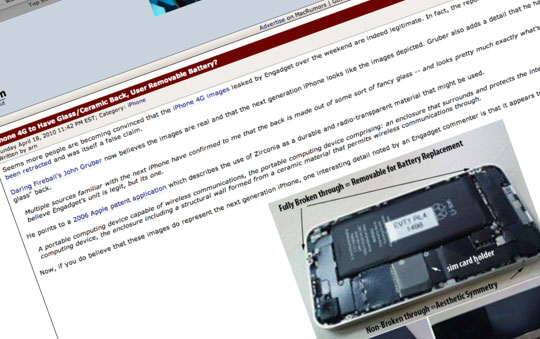 Talk about a site being true to its name. Mac Rumors is full of news on developments and pictures of possible unreleased apple products. There are forums located on the site for further rumor mongering and to put some rumors to rest. It's also got a buyer's guide to help you pick the right product for your needs.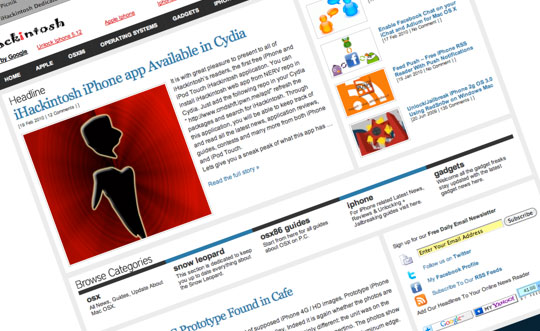 iHackintosh is a weblog authored and owned by Vinay Prashar. It has the pleasure of being a goldmine of news and downloads for macs. Despite the site having a questionable name, rest assured they won't hack into your computer.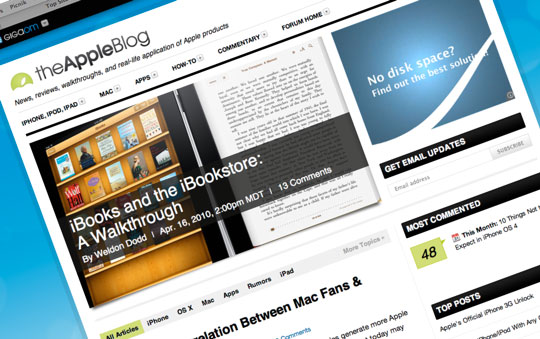 Looking for articles on your favourite mac products and apps? Look no further than theAppleBlog. This site has more news and reviews than you can handle. Plus there are forums to share hot gossip and get help on how to use your mac to its full potential.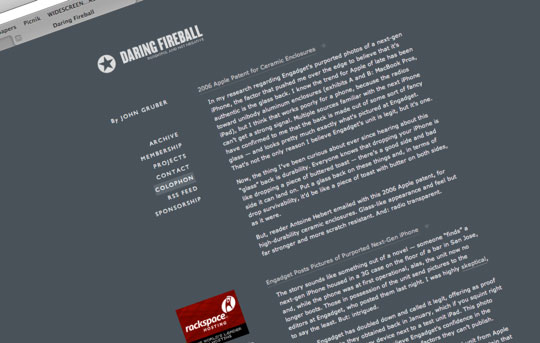 If you haven't heard of DaringFireball, chances are you're not a true Mac enthusiast. John Gruber's coverage of all things Apple is a staple of any daily Mac read.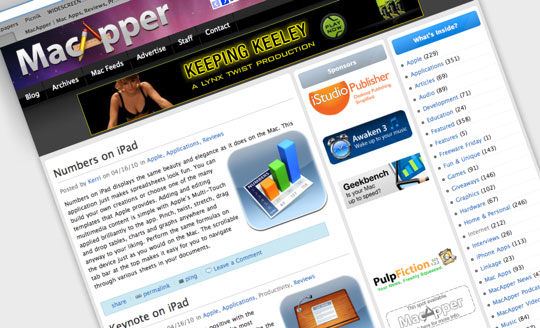 MacApper is a site full of mac apps to suit anyones needs (who would have guessed?). It's also jam packed full of information on a host of topics ranging from games to apps that can increase your productivity.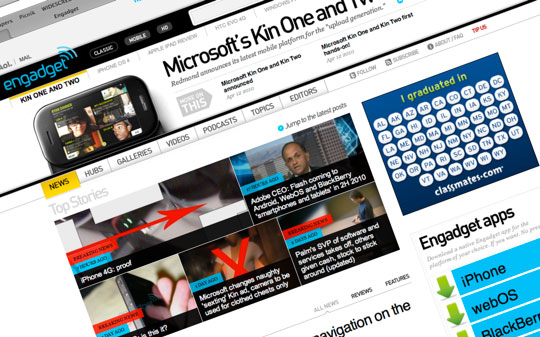 Along with arch-nemesis Gizmodo, Engadget is the web's source for gadget geek news, reviews, leaks and time-wasting. Their coverage tends more towards the iPhone and iPad, but you can get some decent Apple coverage here too.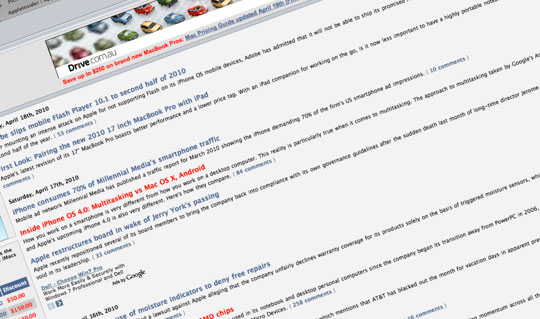 Appleinsider is dedicated to delivering a plethora of apple news and reviews. If you are a hardcore follower of apple, then come here and get your fill of the goings on surrounding apple.