Menubar applications are sometimes more favorable than normal applications because not only these menubar applications can run seamlessly on background but also they can save most of our valuable dock space.
Caffeine is used to prevent our Mac from automatically going to sleep mode and especiallyuseful for watching movie. Using this, we won't be worried that our Mac accidentally goingto sleep mode.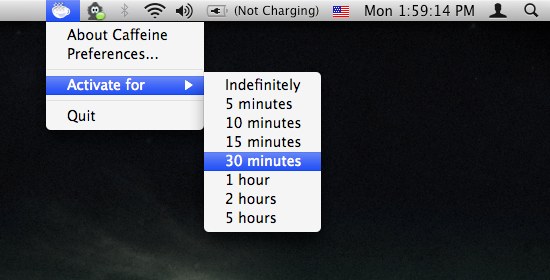 A simple del.icio.us desktop client for Mac OS X, to help collectsall of our bookmarks in the menubar. It's way simpler to access our bookmarks this way.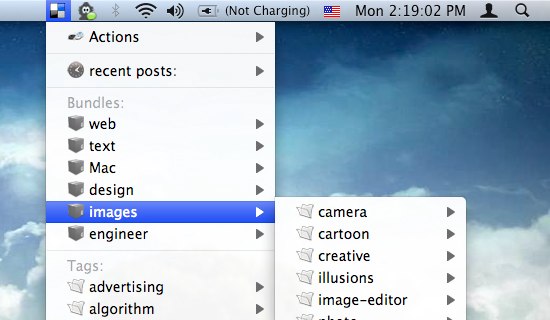 With iStat Menus, monitoring our system stats is just a glance away, which is by looking at our menubar.iStat Menus can display various system stats, ranging from CPU Speed and Memory Usage, up to Fans Speed.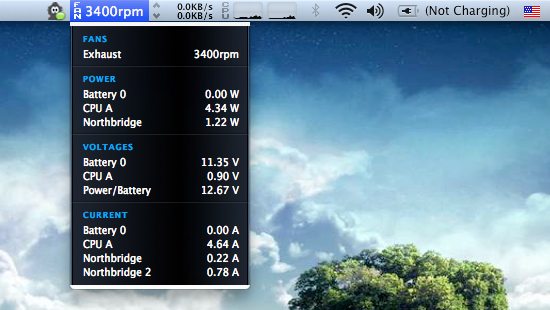 SpaceControl is used to track down used and available disk space to let you set alertsbased on certain used space thresholds.
Another way to see our remaining space is to use Get Info panel, but that will be much slower thanthis.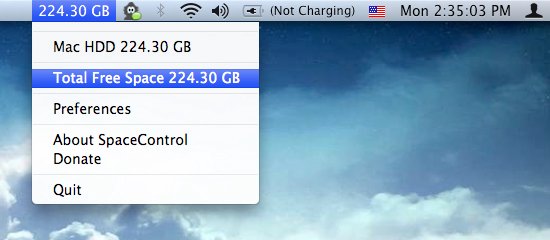 ClipMenu can assist us in managing clipboard history. With ClipMenu, we can store up to 8 clipboard types,from plain text to image. This is very useful if you've different tasks at hand that need more than 1 clipboards.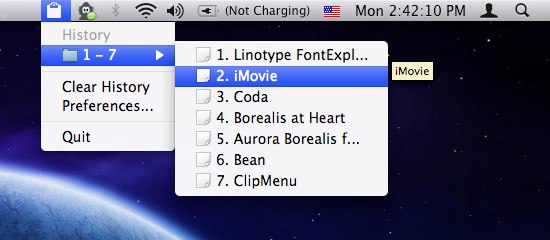 DiggUpdate is the fastest and easiest way to receive updates from Digg. When a new stories hit the frontpage or friends digg a story, we will be presented with a gorgeous notification window.

Check Off is a to-do list that calmly sits on Mac's menubar. Though it's just a simple interface,but with this we can easily keep track of our tasks.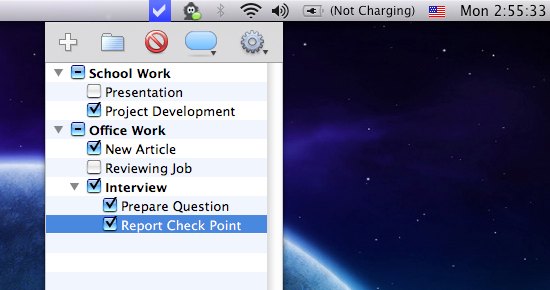 BwanaDik is a menubar app that monitors network for a good connection. It can also quickly copy WANand LAN IP address to the menubar.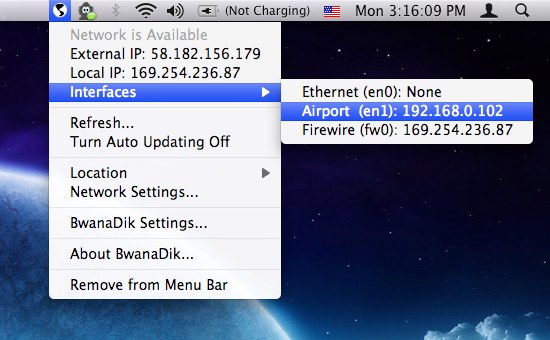 Eigenclock is a menubar clock that features a fully customizable menubar display format, as well as anice-looking calendar in a pop-up menu.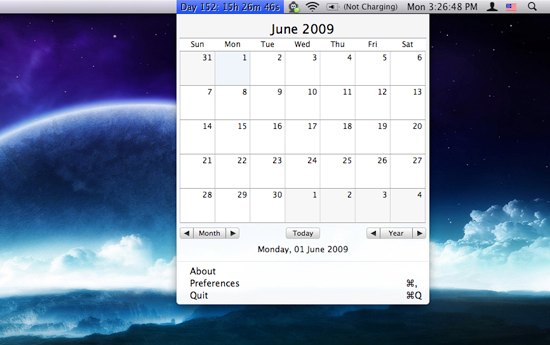 FMenu is a menu extra providing customizable Growl notifications about various Facebook events,a menu to easily access common Facebook pages.
It's really really useful for Facebook addict.